Pittsburgh's fearless features reporter Rege Behe asked Jennifer Haigh a few "Littsburgh Questions" after his recent interview with her for the Pittsburgh Tribune-Review — you'll be able to check out that feature here soon…

A recent New York Times review of Jennifer Haigh's new novel, Heat and Light, compared her to Richard Ford, Richard Price, and Richard Russo: "They are part of the stellar literary lineup of her admirers. With this book, she moves one big step closer to being in their league."

Starting with her debut, Mrs. Kimble, which won the PEN/Hemingway Award in 2004 for debut fiction, Haigh has earned critical acclaim for her work. Heat and Light is set in the fictional town of Bakerton, the locale for her novel Baker Towers and News from Heaven, a collection of short stories. A lyrical look at the effects of fracking in small town, Heat & Light is destined to be one of 2016's best novels.

Haigh will appear May 23 at Penguin Bookshop in Sewickley. The event starts at 6:30 p.m.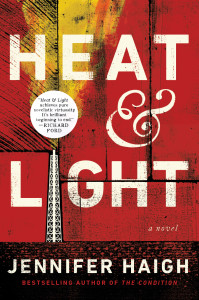 What comes to mind when you think about Pittsburgh?
When I was a kid out in the sticks, Pittsburgh was Paris to us, though most people in town were afraid to drive there. You went only when there was a compelling reason: for instance, someone needing a kidney transplant.
What books are on your nightstand?
The Little Red Chairs by Edna O'Brien and Zero K by Don DeLillo.
Is there a book you'd like to see made into a film?
My last novel, Faith.
What are your writing hours?
Early morning. I start around 6 a.m. and quit when I can't stand it any longer.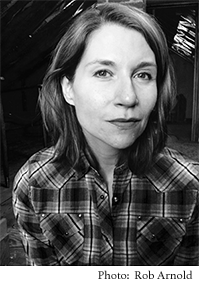 Do you have a good luck charm or ritual you keep while writing? Favorite article of clothing, favorite meal, snack you keep close?
I work in a studio with no phone and no internet. I also drink a lot of tea.
What was your favorite book as a child?
I liked trash. Valley of the Dolls was a favorite. I also loved Helter Skelter, the book about the Manson family.
If you could go on a writing retreat anywhere in the world, where would you go?
Somewhere in Norway – up near the Arctic Circle, in high summer.
Do you believe in writer's block? If so, has it happened to you and what did you do to relieve it?
I believe that writing is hard and always will be. Some days are harder than others. What saves me is simple stubbornness. I just keep showing up for work.
If you could call up any fellow writer (dead or alive) for writing advice, who would that be and why?
Barry Hannah. He could read me the phone book if he wanted to. I just liked to hear him talk.