Girls Write Pittsburgh is a free program that serves self-identifying teen girls in the Pittsburgh region through the craft of creative writing, encouraging self-empowerment, growth, and discovery.

We've been hearing a lot about Girls Write Pittsburgh lately — from posts on Mayor Bill Peduto's website to events at the Carnegie Museum of Art — and we're big fans, so we're excited to spread the word to the Littsburgh community.

For more information, check out Girls Write Pittsburgh's website: girlswritepittsburgh.com. They're also active on Facebook and Instagram!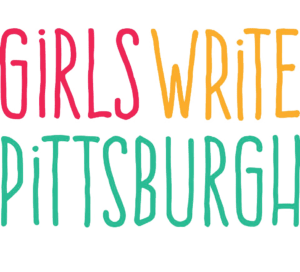 Why Girls Write Pittsburgh?
Now more than ever we see the need for young writers and the need for expressions of inclusion, appreciation, and support. Girls Write Pittsburgh hopes to give young writers a space to experiment with writing and grow their voices, to know that their voices matter. This is a place where writers can be themselves and explore.
Teens, especially teen girls, have thoughts and feelings and emotions and hopes and dreams and homework and life and pressure and stress coming at them from all angles, all the time. These special years can be incredibly difficult. Through our workshops, we want to provide a support system that includes mentors, peers who have similar interests, and a safe space for these young writers to grow their writing and voices.
Hopefully, as they grow as writers, they will also grow as women.
Where are your workshops located?
We're all over the city. We hold weekly workshops on Tuesdays at Assemble in Garfield and Wednesdays in Brookline at the Brookline Teen Outreach Center. Our quarterly events are at special locations, with our last at the Carnegie Museum of Art. We also participate in readings and are excited to be a part of the Autumn House Press Reading Series on summer's final Fridays (June 30, July 28, August 25 in Highland Park).
How can I get involved with Girls Write Pittsburgh?
Weekly workshops are open to all self-identifying teen girls age 13-18 by filling out an application (GirlsWritePittsburgh.com). Special events, field trips, quarterly workshops, reading opportunities, and more writing and reading related activities are offered to the young writers who participate in the program.
What can young writers expect from a Girls Write Pittsburgh?
We work with writers where they are, in any genre, and in ways that are engaging. Opportunities are everywhere in Pittsburgh and beyond and we want to be part of the bridge for young writers. Weekly workshops get the girls writing and special events take them to fun places where they can explore genres, hear authors, participate in readings, and learn from professionals.
Who runs Girls Write Pittsburgh?
A group of dedicated women from various writing backgrounds participate in Girls Write Pittsburgh programs. Leaders are published, professors, slam poets, comedians, MFA graduates, librarians, readers – you name it – writers, readers, and literature buffs of all kinds are involved!

Header photo courtesy of Girls Write Pittsburgh.