Walter Stahr is the author of the New York Times bestseller Seward: Lincoln's Indispensable Man as well as John Jay: Founding Father, a biography of America's first Supreme Court Chief Justice. A graduate of Stanford University and Harvard Law School, he practiced international law for twenty-five years, including seven years in Hong Kong and five years with the Securities & Exchange Commission in Washington. He lives in Newport Beach, California.

From the Publisher: "Walter Stahr, award-winning author of the New York Times bestseller Seward, tells the story of Abraham Lincoln's indispensable Secretary of War, Edwin Stanton, the man the president entrusted with raising the army that preserved the Union."

Don't miss out: Stahr will be speaking about his new book, Stanton: Lincoln's War Secretary, at Riverstone Books on November 14th. This event is free and no registration is required, and Stahr will be focusing on Stanton's Pittsburgh connection (for you Pittsburgh history buffs out there!). If you'd like to reserve a copy of Stanton, give them a call at 412-366-1001!

"This exhaustively researched, well-paced book should take its place as the new, standard biography of the ill-tempered man who helped save the Union: It is fair, judicious, authoritative and comprehensive." —The Wall Street Journal

"A welcome and significant addition to the ample literature on the Civil War and Reconstruction." —Ron Chernow, author of the New York Times bestseller Alexander Hamilton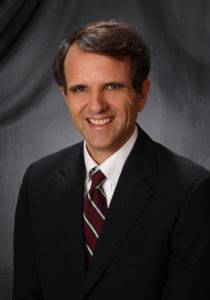 What comes to mind when you think of Pittsburgh?
When I think of Pittsburgh I think first of great factories, tall smoke stacks, thick air pollution. I know that that image is outdated; I have been to Pittsburgh in recent years to do research on my Stanton book; and have read about new tech companies getting started in Pittsburgh. But images die hard.
What books are on your nightstand?
I am re-reading the Aubrey-Maturin novels of Patrick O'Brian. I have just finished the fifteenth book, The Truelove, and will start tonight on the sixteenth, The Wine-Dark Sea. I love the details about life in the British Navy, about the exotic places they visit (The Truelove ends with a Polynesian banquet), and above all the friendships among the characters. I am also reading the 44 Scotland Street Novels of Alexander McCall Smith, much lighter books, in which my favorite character is probably Bertie Pollock, the precocious six-year-old, struggling to achieve independence from his ambitious mother.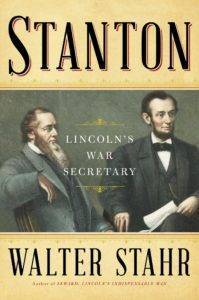 Is there a book you'd like to see made into a film?
Alexander Hamilton by Ron Chernow. I know that thousands have seen the musical, and thousands have read the book, but wouldn't a movie be great? So we could see young Hamilton, as he arrives without a penny in New York City? And Hamilton the Treasury Secretary, writing reports late into the night, working to create our financial system? And Hamilton in the Burr duel?
Who would you most want to share a plate of pierogis with?
William Henry Seward. Seward was not as great a man as his friend and president, Lincoln, but he was so much fun. And of course, as his biographer, there are a number of questions I would like to ask him, not that I would really expect answers. But I would love to hear him tell stories, about his early political days, about Lincoln, about his world travels.