Martin J. Smith, Pittsburgh native and former staffer at the Pittsburgh Press, is coming to Mystery Lovers on Tuesday, September 20th!

Smith is the Edgar Award-nominated author of the Pittsburgh-set "Memory Series," including Time Release, Shadow Image, Straw Men, and The Disappeared Girl. He also has written three nonfiction books, including 2012's The Wild Duck Chase, upon which Animal Planet's award-winning documentary film The Million Dollar Duck is based.

Smith's latest novel, Combustion, is a "page-turner with a kicker at the end—you can't ask for anything better. Intricately plotted and full of character, this one is a great ride that burns with the intensity of a California wildfire." — Michael Connelly, #1 New York Times bestseller

From the Publisher: "The dry season has hit the Inland Empire of California, depleting the ponds and revealing the muddy grave of Paul Dwyer. From his mansion on the hill, Dwyer lorded over Los Colmas, a small town that he aspired to make big by building mansions for wealthy LA commuters. Some viewed him as a savior, providing construction jobs for locals. Others believed he was ruining their beautiful, close-knit town. But who was angry enough to murder him?"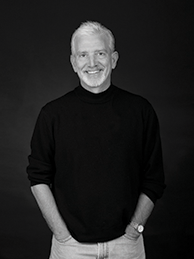 What comes to mind when you think of Pittsburgh?
Other than my dad and mom in the South Hills, who are 98 and 94, respectively, and who just celebrated their 75th (!) wedding anniversary, I think often about the house where I grew up. My father worked 43 years for U.S. Steel, and in the late stages of his career he was doing well enough to afford a home in Upper St. Clair. It had a big, flat front lawn, which became the staging area for neighborhood football and baseball games, bike jumping, rocket launches, watermelon-eating contests, ice-cream truck malingering, and assorted other passages of an idyllic American boyhood. My upbringing there was so normal—and that's a formidable hurdle to someone who makes his living writing crime novels about socially and mentally deformed people.
What books are on your nightstand?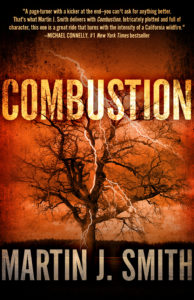 I just stepped down from my full-time day job as a magazine editor, so for the first time since I began writing books in the mid-1990s I'm able to read other authors for the sheer pleasure of reading. Since moving from Southern California to Colorado in May, I've been playing catch-up on books I've wanted to read for years: Libra, Don DeLillo's masterful 1988 re-imagination of the JFK assassination from Lee Harvey Oswald's point of view; White Oleander, Janet Fitch's extraordinary 1999 novel about a foster child trying to find her way through modern Los Angeles; Philip K. Dick's 1963 The Man in the High Castle, in which Dick envisions a post-World War II U.S. if Germany and Japan had prevailed; and Michael Connelly's A Darkness More Than Night, where Connelly weaves into a single, compelling plot his primary series character, Harry Bosch, and Terry McCaleb from Blood Work. I always thought McCaleb was among the most complicated and personally conflicted characters in crime fiction. By the way, my nightstand stack is about the height of a typical NBA player, and I'm reading as fast as I can.
Is there a book you'd like to see made into a film?
Of my own books, I've always thought my Anthony Award-nominated first novel, Time Release, about the 1990s phenomenon of so-called memory repression in criminal justice, would make a terrific psychological thriller. I once started writing a screenplay for it (before deciding to stick to novels), and it opened on a scene of a troubled young man—a potential witness to one of the city's most notorious killing sprees—standing in a Speedo at the tip of Point State Park in sub-freezing winter temperatures, preparing to dive into the Ohio River. That scene plays out in the book as well, but on film, I always thought it would be a particularly effective opener because, right away, it raises so many questions about the character. Of other books I've loved, why has no one been able to effectively commit Carl Hiaasen's genial, Florida-flavored depravity to film? (And no, Strip Tease starring Demi Moore doesn't count.)
Who would you most want to share a plate of pierogis with?
Willie Stargell. Nearly five decades after I listened in the dark to KDKA radio broadcasts of his late-inning heroics, he still feels like family to me.


Author photo: Jason Wallis