Lynda Schuster is a former foreign correspondent for The Wall Street Journal and The Christian Science Monitor who has reported from Central and South America, Mexico, the Middle East, and Africa. Her writing has appeared in Granta, Utne Reader, The Atlantic Monthly, and The New York Times Magazine, among others. She lives in Pittsburgh with her husband and daughter.

From the Publisher: "Dirty Wars and Polished Silver is Schuster's story of her life abroad as a foreign correspondent in war-torn countries, and, later, as the wife of a U.S. Ambassador. It chronicles her time working on a kibbutz in Israel, reporting on uprisings in Central America and a financial crisis in Mexico, dodging rocket fire in Lebanon, and grieving the loss of her first husband, a fellow reporter, who was killed only ten months after their wedding.

Equal parts gripping and charming, Dirty Wars and Polished Silver is a story about one woman's quest for self-discovery—only to find herself, unexpectedly, more or less back where she started: wiser, saner, more resolved. And with all her limbs intact."

Don't miss out: Schuster will be visiting Rodef Shalom Congregation for their new reading series ("A Conversation with the Author") on Thursday, November 16th!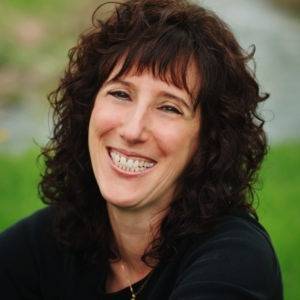 What comes to mind when you think of Pittsburgh?
Hills. And bridges, of course, especially that fabulous vista when you shoot out of the Ft. Pitt tunnel inbound at dusk and are met with the lights twinkling off the water and bridges.
What books are on your nightstand?
When I was in New York recently, my publisher—Melville House—gave me several of their current titles. Free books! So I have Tommy Wieringa's These Are The Names; The Mirror Thief by Martin Seay; and Ada's Algorithm by James Essinger. For a bit of light reading, I've also have in the mix The Unwomanly Face of War by the Russian Nobel laureate, Svetlana Alexievich.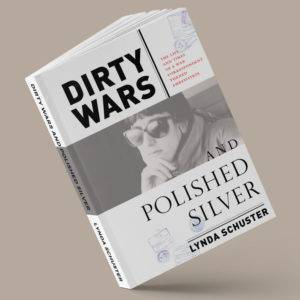 Is there a book you'd like to see made into a film?
Anything by Graham Greene that hasn't yet been turned into a movie.
Who would you most want to share a plate of pierogis with?
Isak Dineson (Karen Blixen), the late, great Danish author of, among other books, Out of Africa. I'm not sure what she would have made of pierogis, but her conversation would have been worth the effort.