Versify — the poetry reading series curated by Robert Walicki — is ending its five year run on December 9th at White Whale Bookstore.

Don't miss out: this final reading will feature Krista Cox, John Fantin, Brianne Griffith, RB Mertz, and Adriana Ramirez.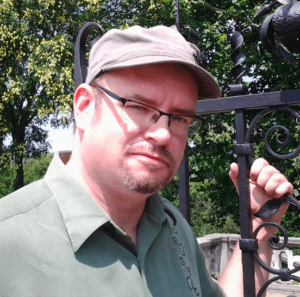 How did Versify get started?
Around 5 years ago, I walked into a bookstore in Bloomfield called East End Book Exchange (now the White Whale). Anyway, I thought it would make a great space for a reading, so I put together a reading for Laura Davis, Stefanie Wielkopolan and myself, calling it Versify. This was supposed to be a one shot event, but after the reading, Laura Davis suggested I start a series and the rest is history. I owe it all to her for inspiring me to do this.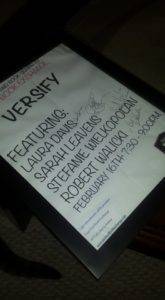 What's been your favorite thing about hosting Versify over the years?
My favorite aspect of hosting Versify has not only been for the opportunity to hear such great poets that I wouldn't have heard otherwise, it's been the honor and pleasure of pairing together poets from different circles who have never read together before, and then watching the magic happen. It's like when a band is really firing on all cylinders, with everyone feeding off of each other. The feeling of creative interplay is almost visceral.
One of my favorite moments was after one reading in particular, when the readers were getting to know each other. I saw connections being forged and friendships. I thought, this is what this is all about, building that supportive sense of community.
Have you seen the poetry landscape in Pittsburgh change over the course of the Versify run?
Have I ever! This scene has exploded since I began Versify. There are so many places and opportunities to hear poetry now and many series since, have also taken hold. We have a great and varied community here. I'm just happy to be a part of it, and to have accomplished what I have with this series.
What does the future hold for you after Versify?
I'm going to focus more on my own writing, and my first full length poetry collection which will be coming out next year. Those interested can follow me on my author page on Facebook (and you can find Versify on Facebook as well).
To everyone who has followed and supported the series, I can't thank you enough for helping make this happen.
Even though Versify is ending, I'm happy to announce that Kayla Sargeson will be launching a new poetry series, Laser Cat at the White Whale in March, so look for that also!
Thanks all… and see you at the grand finale on December 9th!