After reading the first chapter of Forsaken, we decided we had to find out more about new-to-Pittsburgher J.D. Barker, "a force to be reckoned with." – New York Times Bestselling Author Tosca Lee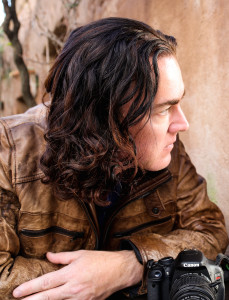 What comes to mind when you think of Pittsburgh?
I'm originally from Illinois and my parents moved us to Florida when I was fourteen. I hated it. It's hot all the time, there are no seasons, the terrain is flat and boring. I wanted out. Moving to Pittsburgh felt like coming home to me. The diversity and culture make it one of my favorite cities in the country.
What books are on your nightstand?
I'm currently writing a prequel to Dracula with the Stoker family so lately I've been reading everything I can find related to Bram Stoker and his work.
Is there a book you'd like to see made into a film?
I'm a huge fan of Wool by Hugh Howey. I know it's been optioned, I'd love to see it on the big screen.
Who would you most want to share a plate of pierogis with?
I'd love to sit down with Michael Keaton. He'd be perfect as the lead in my latest thriller, The Fourth Monkey."