Lesley Rains just announced that she is putting the East End Book Exchange, one of the major hubs of literary activity in our city, up for sale. In the five years since Lesley started the East End Book Exchange, it's provided readers and writers a wonderfully curated place to shop for new and used books, as well as being the venue for countless events for local and touring authors, serendipitous meetings, and bookish conversation.

In the wake of this announcement, Littsburgh spoke with Lesley about her decision and the future of the store, and some fellow Littsburghers have shared their thoughts on Lesley's major contributions to literary life in Pittsburgh…

We're looking forward to Lesley's next chapter, and to the future of the East End Book Exchange!
What led to your decision to sell?
Lesley Rains: It was combination of financial and emotional reasons. After five years of founding, launching, and building the East End Book Exchange, basically single-handedly, I'm exhausted. There are so many ways that the business can grow and expand, but I don't the energy to take any of that. Frankly, I don't have the resources to do so either. EEBX isn't closing, nor is it in danger of closing. It feels like a good time to try and find someone who can take on the challenges of small business ownership.
What are some of the best things that came out of starting and running the store?
LR: Far and away, the best thing are the people: fellow booksellers, fellow business owners, customers, insanely talented local authors. Many of whom became close friends. They're the one who kept me doing this day in, day out. A lot of them have become friends for life.
Who, in your mind, would be an ideal buyer for the store? What qualities do you hope they would have? What advice would you give them?
LR: I would love to find someone who loves books and literature, but who doesn't romanticize the book business. It's hard work, the hardest thing I've ever done. I'm not interested in selling to someone who thinks that owning a bookstore just means reading all day. I received a lot of advice over the past few years, and I'll pay forward the two pieces that proved most important: do what you can to get people in your store and have confidence in your own unique style of bookselling.

Interested parties with serious offers should email Lesley or call 412.224.2847…
What's next for you?
LR: In the immediate future, I'll still be at the shop, buying and selling books, adding events to our calendar, vacuuming up dust bunnies. Over the long term, I hope to remain in Pittsburgh, ideally in the book trade.
What are some of your favorite books that you've read and recommended in the past year?
LR: I'm currently reading the second book of Elena Ferrante's Neapolitan series, Story of a New Name. It's absolutely gripping. I'm almost done and will move immediately on to the third book, Those Who Leave and Those Who Stay. H is for Hawk remains a personal favorite, as well as Fates and Furies (we still need to get together and discuss over beers). Jacob Bacharach's The Bend of the World is the best book about Pittsburgh since The Mysteries of Pittsburgh.
I could go on….
What do you think of the literary scene in Pittsburgh? Have you seen it change over the last five years, and if so, in what way?
LR: The literary scene in Pittsburgh is like Pittsburgh itself: people who work hard, take their work seriously, and don't take themselves too seriously. It feels like it has really grown over the last five years. Pittsburgh has always had a strong lit scene, thanks in part of the presence of such great MFA programs, but it seems like currently there are more literary events than ever before: more books are being released, more series being organized, more readings being held. There's always something happening. It's a really vibrant community.
Kristofer Collins, poet, bookseller, reviewer, and publisher of Low Ghost Press: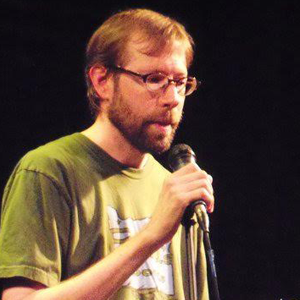 "The East End Book Exchange in its five years in Bloomfield has provided a very real home for our literary community. Lesley Rains has been both incredibly generous in inviting poets, fictioneers, journalists, really everyone from the ink-stained fingers set, to read and speak to the larger Pittsburgh community, and tireless in her promotion and support of our local writers. EEBX has been central in bringing the community together and creating connections between writers and our audience. In a political atmosphere where the arts and just plain thoughtful and respectful dialogue are too often regarded with suspicion and disdain, Lesley has done essential work by gifting us with a space where the written word is celebrated."

Sherrie Flick, author of Whiskey, Etc.: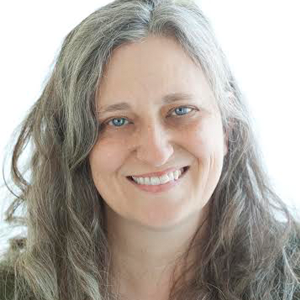 "Lesley has been such a wonderful, powerful literary force at a time when Pittsburgh really needed her. Her calm demeanor and sly intellect behind the counter at EEBX will be missed. I hope someone just as amazing steps in to take the store to the next level."



Robert Yune, author of Eighty Days of Sunlight: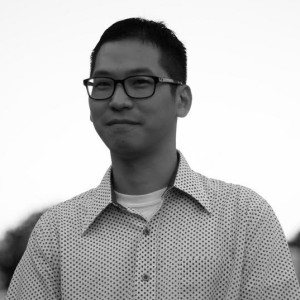 "The East End Book Exchange became such a staple of the Pittsburgh literary scene that it's hard to imagine a time when it didn't exist. (Honestly, what was in that space before Lesley moved in?) The EEBX has hosted literary mixers (where I first met the fine folks from Littsburgh), launch parties for a number of notable writers, and countless readings. It's also hosted several events for out-of-town writers–for many, the EEBX was their first introduction to the 'Burgh, and I can't imagine a better ambassador.
While I'm far from notable, Lesley was kind enough to host my book launch party at the EEBX; that crowd in that space made it especially memorable and life-affirming in a way that's hard to explain. Part of the store's magic comes from its long history as a place where friends meet and connect, but the main reason the EEBX feels so vital is because of Lesley's quiet passion and support for the literary community.
Running a bookstore looks like a dream job, but I'm guessing it involves a ton of thankless, tedious, behind-the-scenes work. And while I know my peers and colleagues are going to celebrate their fond memories there (and rightly so), I want to take a moment, in true Pittsburgh fashion, to celebrate all the work: the blue-collar lifting and long overtime hours that made the magic possible in the first place. Godspeed, Lesley. No matter what happens, that place was ours, and no one can take that away."

Some of the achievements and honors EEBX has garnered include:

Winning "Best Bookstore" overall in the Pittsburgh City Paper (2015)… and Best Bookstore (runner-up) in a 2014 Pittsburgh City Paper readers poll.

Thanks to everyone who voted for us! We are deeply moved by your show of support. We love serving our community and look forward to doing so for many years to come. Now…back to work!

Posted by East End Book Exchange on Wednesday, October 14, 2015

Assorted press coverage includes:

"The heart of Pittsburgh's literary community, EEBX offers a smart selection of rare, used, and new books as well as a robust schedule of readings by authors of both local and national renown…"

"In a little over two years, the East End Book Exchange has become a hub for the Pittsburgh literary community, hosting the Versify poetry series and book-release parties.."

"East End Book Exchange is more than a bookstore. It's a hub for the literary community…"

"Over the weekend, I saw several keepers at the East End Book Exchange's moveable feast, a pop-up bookstore at the Pittsburgh Public Market in the Strip…"

Bright Young Bookseller, Fine Books Magazine:

"The response from the community, and the local literary community in particular, has been universally positive…"