Book Release – Double Kiss: Stories, Poems, Essays on the Art of Billiards
September 23, 2017 @ 7:00 pm

-

9:00 pm

Free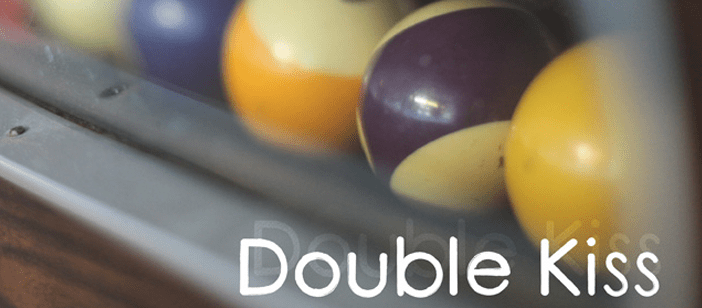 Double Kiss: Stories, Poems & Essays on the art of Billiards is a new anthology edited by Erie, PA poet Sean Thomas Dougherty and published by Dubois' PA's Mammoth Books (Antonio Vallone, publisher).

Contributors Deborah Bogen, Chad Burrall, Marc Neison, MarLa Sink Druzgal, Jesse Waters and editor Sean Thomas Dougherty will be reading for its release at the White Whale Bookstore on Saturday, September 23 at 7 PM. The reading will be hosted by Pittsburgh poet and curator Bob Walicki.

Read Littsburgh's spotlight on Double Kiss!

Deborah Bogen's three prize-winning collections of poetry are Living by the Children's Cemtery; Landscape with Silos; Let Me Open You a Swan. This year Jericho Brown chose six poems from her new MS for the New Letters Poetry Prize. She's also the author of two historical novels: The Witch of Leper Cove and The Hounds of God.

Chad Burrall is a West Virginia native and resides in the northern panhandle of that state. He is the author of Allegheny Moments – Haiku and Photographs from the Appalachian Foothills, has placed in the WV Writers Contest, and is currently working on his first full book of poetry. His poems have appeared in several anthologies and also journals such as Two Bridges Review and San Pedro River Review. He is a graduate of West Virginia University, works in information technology, and can be found as often as possible seeking inspiration from true characters, pool rooms, back roads, lonesome trails, whitewater canyons, and trout streams.

Sean Thomas Dougherty is the editor of Double Kiss: Stories, Essays and Poems on the Art of Billiards. A former longtime House Man at Gold Crown billiards in Erie, PA, he is the author or editor of 15 books.

MarLa Sink Druzgal is a freelance writer, photographer, and literary traveler. Her poetry, essays, and photographs have appeared in a number of online and print publications. She is currently revising a manuscript about her years living and traveling throughout southern Africa, while giving library presentations on the same. Links to her work can be found at TravelingMarLa.com

Marc Nieson is a graduate of the Iowa Writers' Workshop and NYU Film School. His background includes children's theatre, cattle chores, and a season with a one-ring circus. His memoir, SCHOOLHOUSE: Lessons on Love & Landscape was released from Ice Cube Press in 2016. (www.icecubepress.com) He's won a Raymond Carver Short Story Award, Pushcart Prize nominations, and been noted in Best American Essays. He teaches at Chatham University, edits fiction for The Fourth River, and is at work on a new novel, HOUDINI'S HEIRS. More @ marc nieson

A winner of the River Styx International Poetry Contest, runner-up for the Iowa Review Fiction Prize and Finalist in The Starcherone Prize, the DIAGRAM Innovative Fiction Prize and the Paul Bowles Fiction Award, Jesse Waters is a recipient of a NC Artist's Grant to attend the Vermont Studio Center, and is currently Director of the Bowers Writers House at Elizabethtown College. Jesse's fiction, poetry and non-fiction work has been nominated for multiple Pushcart Prizes, and has appeared nationally and internationally in such journals as The Adirondack Review, Coal Hill Review, The Cortland Review, Cimarron Review, Iowa Review, River Styx, Slide, Story Quarterly, Southeast Review, Sycamore Review and others. His first collection of poems, HUMAN RESOURCES, was published by Inkbrush Press in 2011; his first collection of sort fiction SO LET ME GET THIS STRAIGHT will be released by Paycock Press in fall of 2017.