Located at the birthplace of the Ohio River, Confluence is Pittsburgh's longest-running literary conference with a strong focus on science fiction, fantasy and horror.

Award-winning authors, editors, artists and song-writers gather for three full days, holding panel discussions, concerts and talks that will broaden and deepen your appreciation of your favorite genres. Welcoming and personal, Confluence gives the attendees a unique opportunity to meet and chat with the writers and artists who create the SF/F/H culture today, and are shaping the movement of science fiction and fantasy in the future.

When you need to get up and explore, Confluence also offers a wide variety of activities including musical filk concerts, an exciting dealers room, science programming, art shows, poetry readings, writing workshops, art demos, and Saturday night entertainment.

Don't miss out: Confluence 2017 runs from August 4-6 and registration is now open!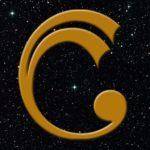 What exactly is Confluence?
Confluence is a full weekend (Fri-Sun) Conference with a focus on Science Fiction, Fantasy and Horror, in literary, musical and visual arts.
What types of activities can the public expect to find this year?
During the weekend we hold readings and panels with authors and editors, a series of concerts, poetry readings and panels, autographing sessions, "literary beer" small-group author discussions, writing workshops and exercises, science presentations, and a beer tasting. This year we will be holding a new cosplay contest and panel presentation.
We have an art show, a dealers room, and a hospitality suite where members can relax, find refreshments or just chat with Confluence's professional guests, other members of the conference, and maybe even our guests of honor.
Speaking of your guests, can you tell us a little bit about this year's Guests of Honor, Sharon Lee and Steve Miller from the Liaden Universe novels and the band Consortium of Genius?
The writing team of Sharon Lee and Steve Miller published their first novel in the generation-spanning saga of the Liaden Universe in 1988; the nineteenth and latest volume is due out in May 2017. They have also published a fantasy duology (Duainfey and Longeye), as well as many works of short fiction and nonfiction published in anthologies, newspapers and magazines. Married since 1979, the authors currently live in Maine and act as staff to several cats.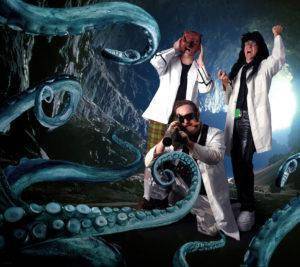 For more than twenty years, our Featured Music Guests for 2017, Consortium of Genius (a.k.a. "the CoG"), have been entertaining… er, terrorizing the inhabitants of New Orleans and the surrounding countryside with their insane experiments in nerd rock and world domination. The CoG have performed over 200 concerts… um, given over 200 lectures throughout the Southern U.S. in an attempt to back up the claims of their megalomaniacal leader, Dr. Milo T. Pinkerton III, who states that "My theories are totally sound, and the SOUND is totally LOUD!". A dozen of the band's songs have received worldwide airplay on The Dr. Demento Show, including such warped classics as "Placebo!", "Science Fight," "Zombie Apocalypse Barbecue," "They Said I Was Mad," and "All About the Wookiee." We welcome our learned but crazed new overlords as they make only their second-ever appearance outside the Gulf Coast states. Come! Listen!! Bow to the CoG!!!
What sets Confluence apart from other local conferences and conventions?
In part, it's the comfortable, relaxed atmosphere. Many of our guests, guest authors, musicians and artists that attend Confluence return year after year to catch up with old friends and meet new ones. By contrast, many other cons lean towards being vendor-driven where the primary purpose is for producers to sell their wares to the attendees and for the organizers to make money through the invited personalities who charge fans for each personal interaction. Although Confluence does have a dealers room, it's not the main focus of the Con.
Another distinction of Confluence is its consistently high quality. Confluence has been held annually for all but two of the past 29 years, and many members of the all-volunteer committee that run the conference have been involved for most of its history. We know how to put on a great get-together and we try to do that for our attendees at every opportunity.
A third specialty of Confluence is the variety and amount of live music on hand. During programming hours from early Friday evening through Sunday afternoon, you'll be able to sample from an almost continuous schedule of concerts of different types of genre music ranging from "filk" (the traditional music of SF fandom) to "dementia" (fannish comedy music) to Harry-Potter-themed "wizard rock" to tunes by the bards of the Society for Creative Anachronism — there's bound to be some sound during the weekend that will please your ears.
Who attends Confluence and what do they get from it?
The guests whom you might encounter at Confluence are there as much to acquaint you with their work — and hopefully sell it — as they are to interact and share their love and excitement about the SF/F/H genres.
And what about those fans? The folks who register for and attend Confluence are a mix of different ages and backgrounds and come from both near and far. They share your appreciation for genre content and its creators and are ready to engage you in conversation!
You will not only meet and have opportunities to sit and chat with established authors and other like-minded people, but also with budding authors, fans, artists and musicians.
Why — when we live in an age where science fiction, horror and fantasy have become more readily available through social media, retail outlets and TV — would a person want to pay to come to Confluence?
Confluence is a place of opportunity. It provides a chance for fans to meet and talk with the people who originate and tell the stories we read and watch. Although social media does have its place, it can't replace real human contact and face-to-face social interaction. There's something much more satisfying and memorable about meeting someone in person, shaking their hand and being able to speak to them directly, than there is by pinging them through social media.
Is there anything else you'd like to tell Littsburgh's readers about Confluence?
Confluence is a part of Parsec, a 501c3 organization. There are four branches to Parsec: 1. Confluence, the annual Conference. 2. Alpha, the young writers workshop. 3. Parsec, the group that meets once a month at the Squirrel Hill Library in Oakland PA. 4. Parsec INK, the publishing house.
Every year, Parsec INK publishes a semi-pro paying anthology of speculative fiction stories called Triangulation. The book launch for Triangulation is held during Confluence weekend. Many of the writers that attend Confluence submit their stories for consideration in the anthology.
If you're interested in reading a Triangulation anthology, many of the books can be found on Amazon or you can visit the Parsec INK website to see all the books that are offered.
One of the best things about Confluence is that it offers a wide diversity in programming; there's something for every fan of SF/F/H. And you get all this, in a relaxed, friendly, three day weekend.
We hope to see you at Confluence!
Follow, Like or Join Confluence on Social Media:
Twitter: @ConfluenceSff
FB Page: https://www.facebook.com/confluencesff/
FB Group: https://www.facebook.com/groups/confluencesff/
Sign up for our new eNewsletter: http://eepurl.com/64Xif
Confluence has program book advertising spots available for extremely reasonable rates. For more information, contact Karen at, programbook@confluence-sff.org.
Confluence is entirely produced and staffed by volunteers. If you are interested in being a volunteer and working with other fans in producing something that we all can enjoy, please contact us at: confluence@parsec-sff.org.
Want to hear more about Confluence from some of the volunteers that make it happen? Check out our 2017 interview with the Go Indie Now Show.

Littsburgh is proud to be a media sponsor of Confluence.